Quick Start Guide


for Alakananda RiverFront!
South India's

1st & Only

RiverFront Gated Community of its kind, right in the center of AP & Telangana!
To make it easy for you to explore the numerous advantages of Alakananda and how you can benefit by investing in the Pre-Launch phase, we have created this easy to browse "Quick Start Guide".
Learn about all the important points in just a few minutes – from Location, Amenities, Masterplan & Plot Sizes to the Photo Album, Current Status and investment options currently available to you in Alakananda.
You can go through this in as little as 10 to 15 minutes, or spend as much as 2 hours going through all the finer details – the choice is yours!
While we suggest that you go through the sections in the order shown below to get the complete picture, you can also directly skip to the aspects that you want to know more about.
Bookmark this page so you can come back as and when you have free time to explore this in detail.
This guide consists of

5 short sections

:
Continue reading this one after the other below or CLICK on the chapter of your choice to skip directly to that section.
Chapter 1
Why invest in Alakananda?
Why not a big city like Hyderabad or Bangalore?
Chapter 2
Location & its Importance
– Excellent 4 Lane NH Connectivity
– Inland Waterways Terminal next to Alakananda
Chapter 3
Features & Masterplan
Private Boat Jetty, Mini-Golf Course, Horse Riding Center, Botanical Gardens, Riverfront Clubhouse & much more await you @ Alakananda!
Chapter 4
Plots & Villa Options
What you can invest in Alakananda and how to get started
Chapter 5
Current Status & Photo Album
Major works in Phase 1 already completed; see how the project looks as of today!
But before that, here is a common question most investors have…
Will I get permission to construct my house on the riverfront? Is it legal & allowed?
Absolutely YES, as Alakananda is fully compliant with CRZ (Coastal Regulation Zone) & River Protection Norms.
We have preserved 100 meters or 330 Feet from the river bank as a "No Construction" Buffer Zone / Setback with landscaping to ensure that we are fully complying with the stringent CRZ Rules.
Alakananda is also located 40 Feet ABOVE river water levels and hence has ZERO Risk of flooding, even in the heaviest of monsoons.
This way you can easily get permission to construct and in fact, we have recently received CRDA Building Sanction for the 1st house – that too for a pure riverfront plot that is closest to the river (construction already in-progress)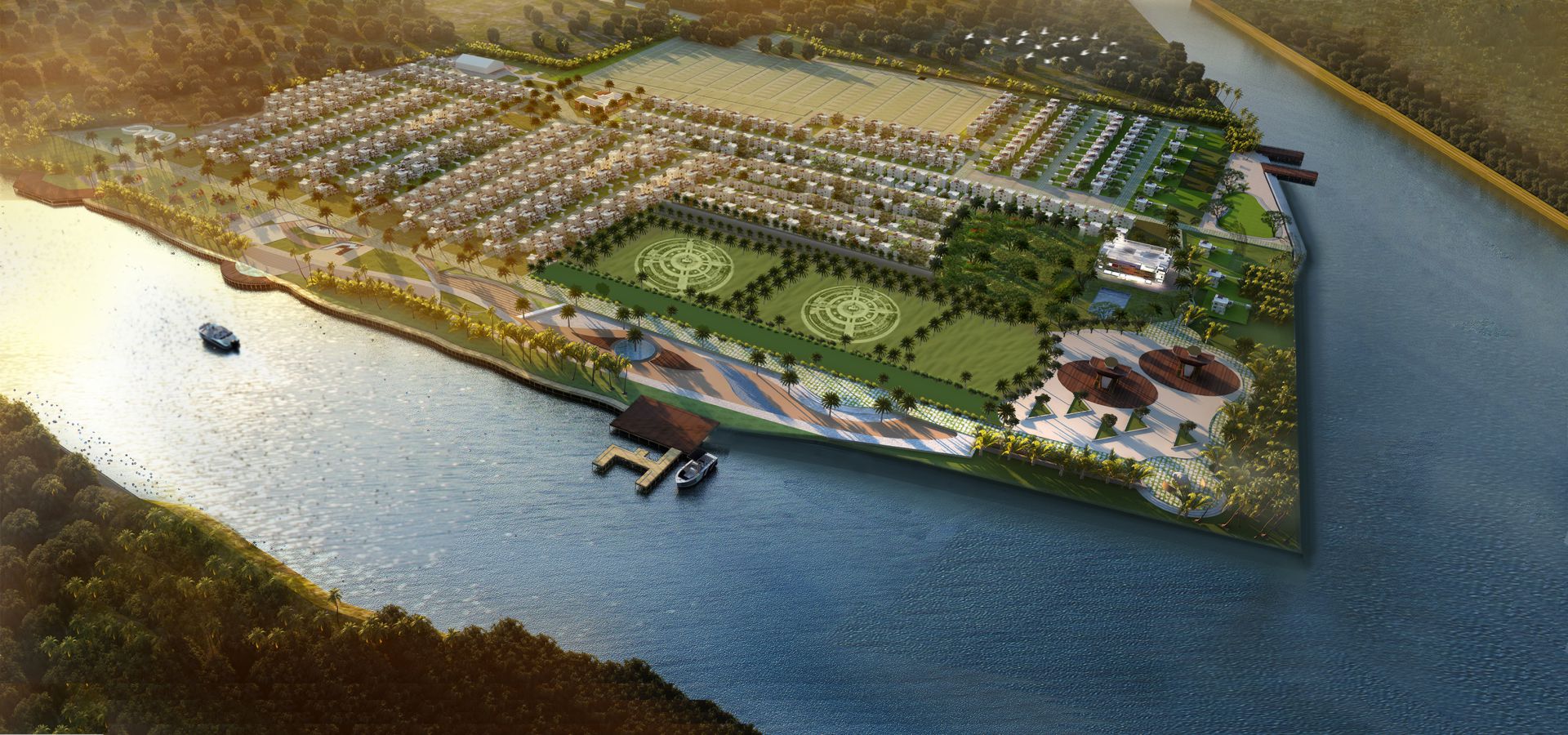 The Masterplan, designed by award-winning architects from Bangalore
Why invest in

Alakananda?
Why not a big city like Hyderabad or Bangalore?
If the fact that Alakananda is the 1st & ONLY Riverfront gated community of South India (which can never be replicated ever again) is not good enough a reason for you to consider investing here, below is another strong reason why investing in big cities does not make sense
(and hence why you are better of investing in Alakananda instead!)
Investing in regular "run-of-the-mill plots & layouts" is no longer lucrative – as there are 1000s of options for people to choose from, but nothing to differentiate them from each other!
People struggle to make money on such routine properties in big cities – while reselling, you can compete ONLY on price and nothing else.
Cities like Hyderabad & Bangalore have ALREADY appreciated and due to over-supply of plots & apartments, they are now reaching SATURATION – you can no longer multiply your money in such metro cities anymore!
Hyderabad in particular has overheated with prices reaching unaffordable & unsustainable levels – so much so that investors are already preparing for a correction within the next 6 months, with rapid slowdown in sales in the last few months…
Outskirts of Hyderabad (even areas that are 30 to 45 minutes away from Gachibowli) are already at a shocking Rs.25,000 to 35,000 per Sq Yard! (even though there is nothing special about any projects in these areas that you cannot get in another place)
At these rates, a 300 Sq Yards plot costs atleast Rs.75 to 90 lakhs!
(this is ONLY the cost of plot, you have to invest another Rs.40 to 50 lakhs to build a house on top of it)
What was Rs.10,000 to 12,000 per Sq Yard just 2 years ago is now already up 3 times – but from this level, prices CANNOT double or triple once again as today's rate itself is seen as unreasonable!
(Hyderabad has over 1,40,000 acres of open developable land in all 4 directions and along the ORR itself, hence there is no logic in why land should cost this much!)
And even if you can afford to buy at these rates, there is NOTHING SPECIAL about 99% of these projects – they are all exactly the same as the other!
So when it is time to sell, it will be a struggle to earn a profit as there are 1000s of similar options for people to choose from and hence no reason for any major appreciation in your investment!
Investors are hence looking to invest in unique, affordably priced & one-of-their kind projects in under-valued markets where you have a lot of scope for safe & sustained growth.
And this is exactly where Alakananda RiverFront fits in perfectly!
Alakananda is a much better investment compared to over-saturated metro cities because :
1) UNIQUE & DIFFERENT
While you can easily find 1000s of routine plots & layouts anywhere in South India – you will find only ONE riverfront community – making this a prized family asset that will be highly sought-after as it is impossible to replicate! (which means faster capital appreciation & easy resale for you)
2) Just

1/3rd

 the cost of Hyderabad!
Very reasonably & affordably priced – starting as low as 1/3rd cost of Hyderabad outskirts! Prices at Alakananda can hence easily double from current levels as even after doubling, rates will still be seen as reasonable.
3)

In the CENTER of

Telangana & AP
Situated bang on the border of both states and well connected via Excellent 4 Lane NH, making it very convenient & easy to reach for people of both states! Hyderabad is just 2.5 to 3 hours & Vijayawada is just 60 to 70 minutes at most!
For many who dream of a riverfront home,

Alakananda is their ONLY OPTION!
Hence they will gladly pay a good price to enjoy a fully-developed approved plot which is ready-to-construct, with a stunning 3 km river frontage and modern luxuries (like a riverfront-clubhouse, riverfront golf driving range, botanical gardens, water sports and much more!)
Some of Hyderabad's most accomplished professionals & business owners, including the founders of :
one of India's largest poultry chains based in Hyderabad


.

one of Hyderabad's top orthopedic super-specialty hospital chain


.

one of Hyderabad's top Law firms


.

senior / C-level executives of top MNCs
and many more have invested in Alakananda because of these reasons and hence you too should take advantage of the same today!
It's now time for Chapter 2 : Location of Alakananda and its Investment Potential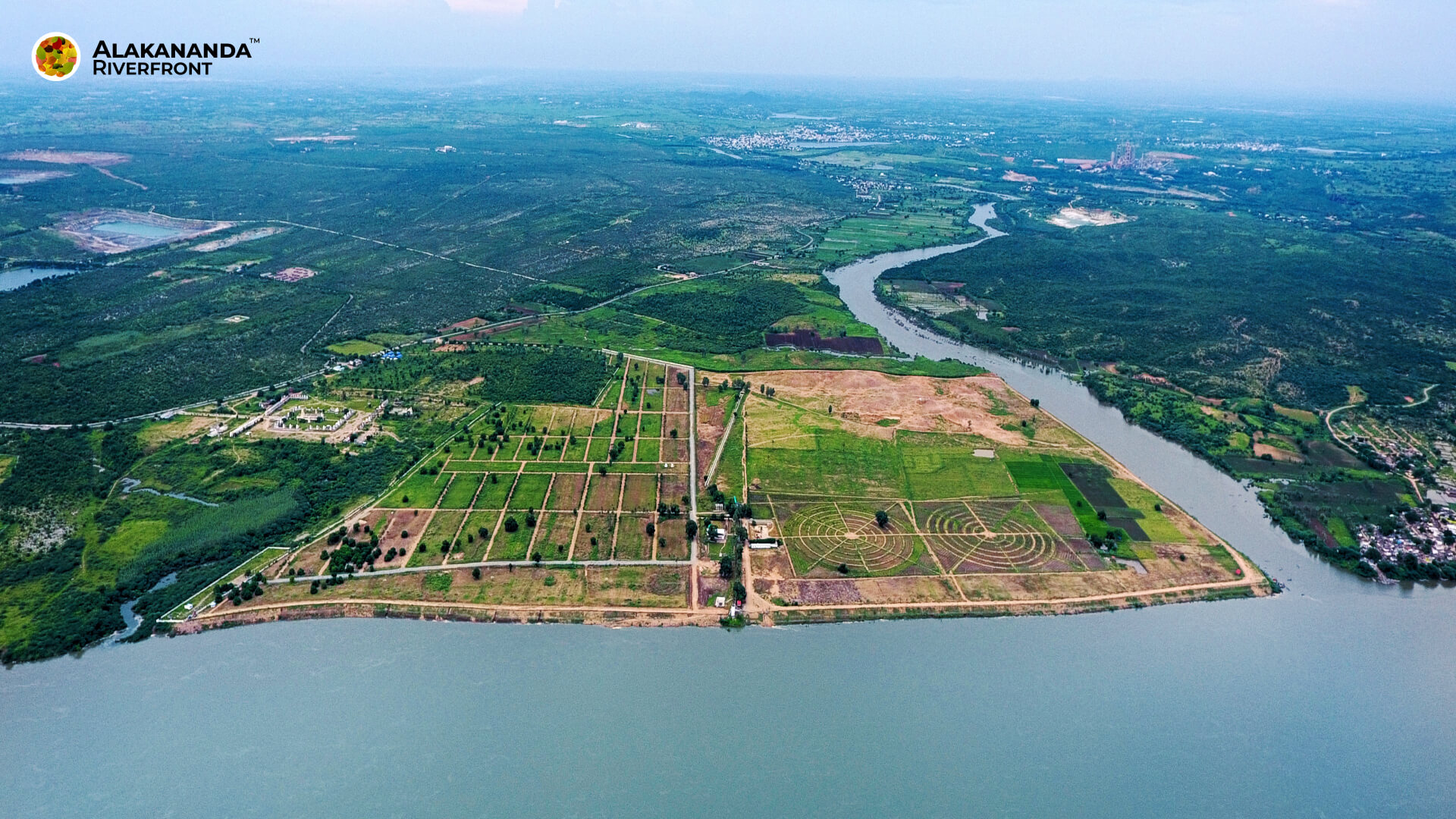 Drone Shot (Real Photo), showing plotted area of Phase 1 + botanical gardens (concentric circles) / This photo was shot during the recent floods and you can clearly see that despite rivers being absolutely full, Alakananda is completely dry and has no water-logging or flooding issues at all – not a single drop of water has come in – showing you how well it has been designed!
Location

& Its Importance
– Excellent Connectivity via 4/6 Lane NH


– Shipping Terminal next to Alakananda
+ River Tourism & Material Transportation on Krishna River and how Alakananda will benefit from this…
Alakananda is located right in the center of Andhra & Telangana (very close to the state border, just 14 to 18 minutes off the Hyderabad to Vijayawada National Highway 65) – thus appealing to people of both states!
Excellent Connectivity to HYDERABAD and Vijayawada sides via 4 Lane Highway (NH65) – which is now being expanded to 6 Lanes, further reducing travel time – making this an enjoyable drive!
Possibly a Weekend Destination for over 5 lakh people!
While you can easily find 1000s of routine plots & layouts anywhere in South India – you will find only ONE riverfront community – making this a prized family asset that will be highly sought-after as it is impossible to replicate! (which means faster capital appreciation & easy resale for you)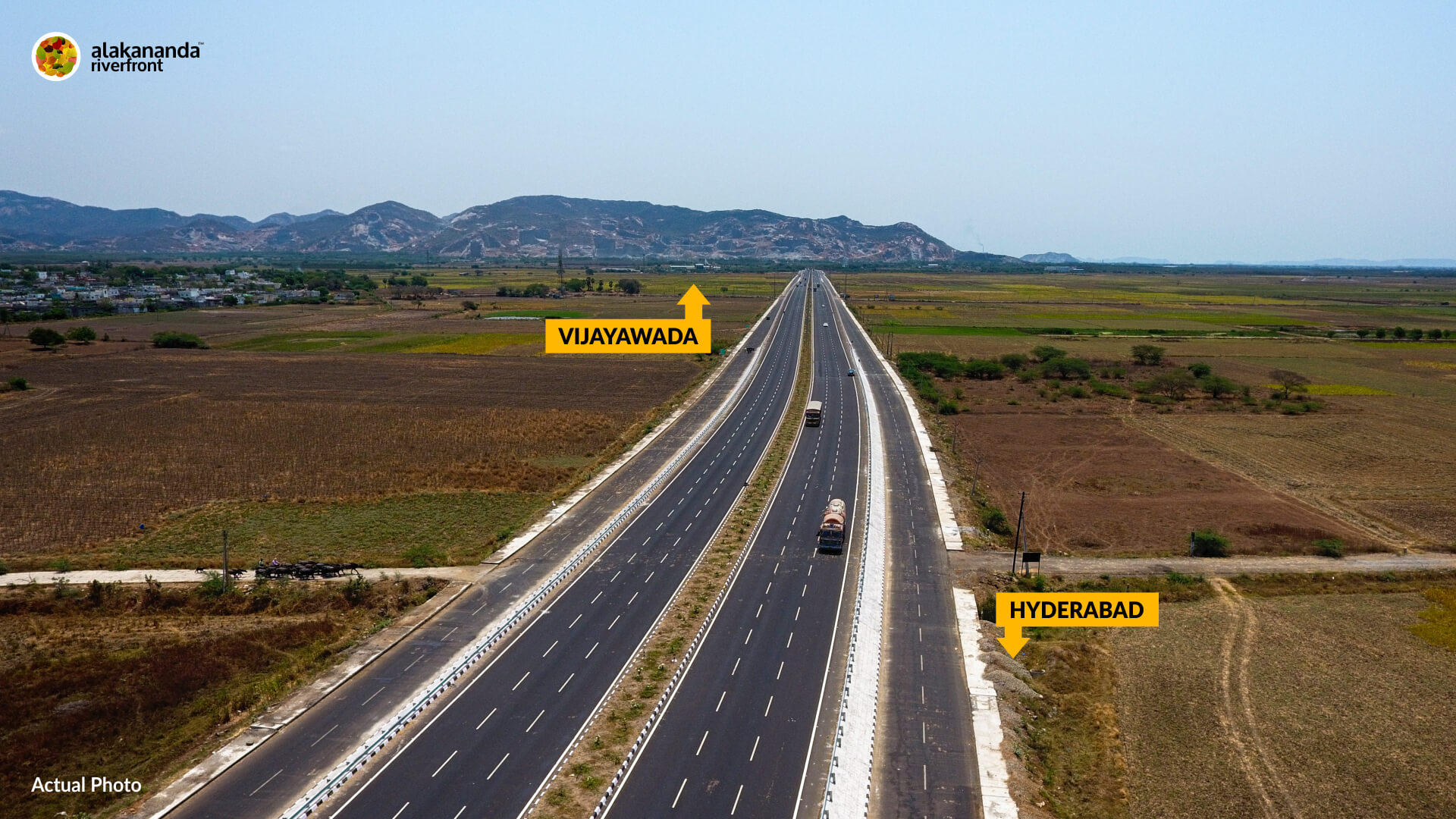 Reach Alakananda via this beautiful & super-fast 6 Lane Hyderabad to Vijayawada NH65 (previously 4 lanes, now being expanded to 6 lanes!)
Travel on Krishna River, declared India's

National

Waterway

No.4
Central Govt is developing the Krishna river (from Muktyala – next to Alakananda – upto Vijayawada) as National Waterway (NW) No.4 to transport goods & provide passenger cruise connectivity 365 days a year – which will create a very vibrant river tourism / water sports circuit along the Krishna River – unlocking tremendous traffic to this area, elevating Alakananda and its surroundings.
Experience Water

365

days a year!
Alakananda is located between Pulichintala Dam (upstream) & Prakasam Barrage (downstream) – which means ZERO RISK of flooding as water levels will be continuously monitored + you will always enjoy full water levels & river views for life, 365 days a year!
One of the most exotic locations of South India!
Cradled by the Krishna & Paleru rivers on two sides
(the only gated community in South to be located at the meeting point of 2 rivers!)


.

Famous SGS Ashram and Koti Lingala Temple on another side
(literally sharing boundary walls with us)


.

Sweeping river views overlooking the historic Vedadri Temple & Muktyala Pushkar Ghats (just 5 minutes by boat from our private jetty)
Read More about the Location
Or continue to Chapter 3 : Features & Masterplan of Alakananda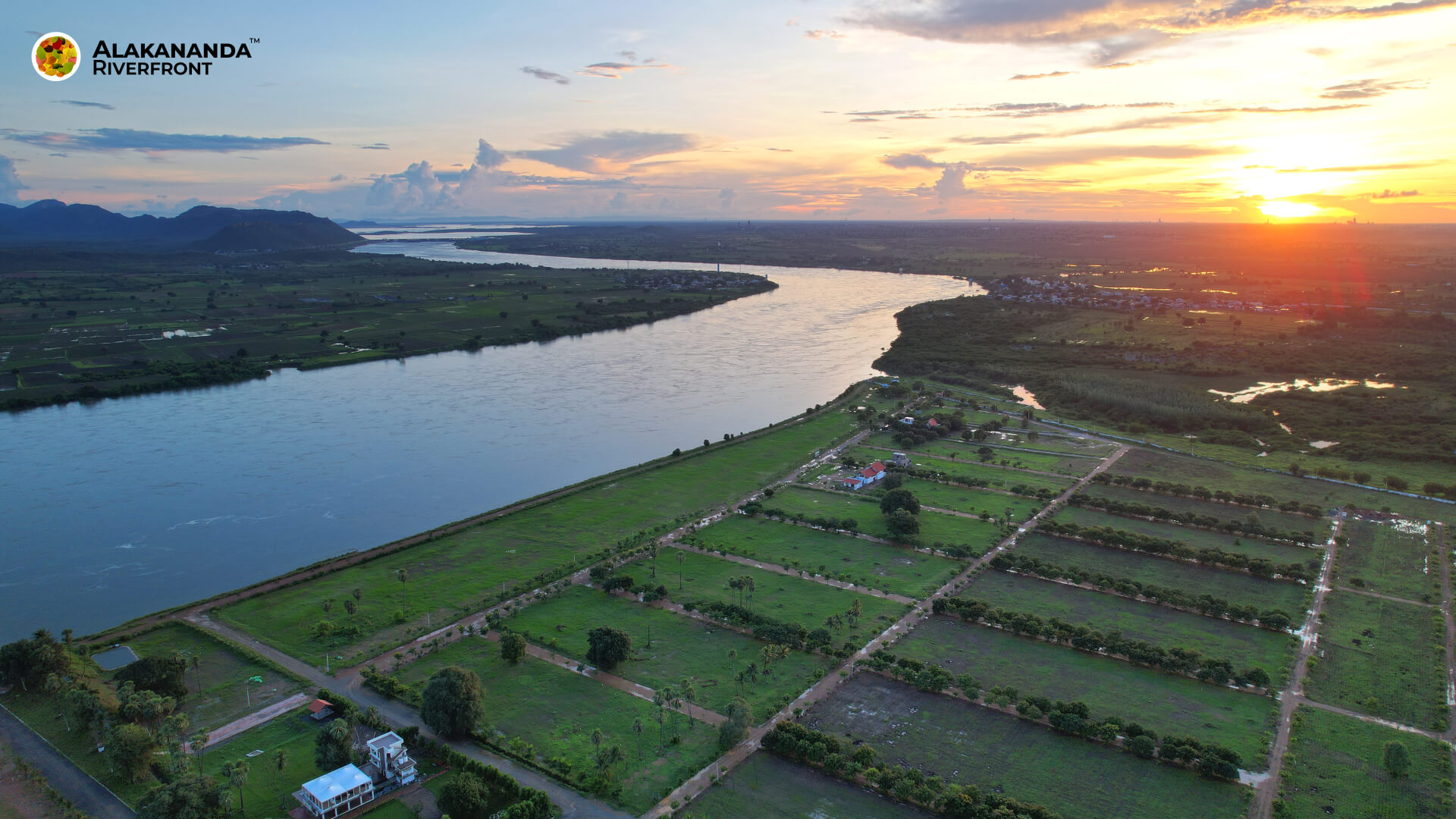 Drone Shot (Real Photo), showing Houses already constructed in Phase 1, overlooking the stunning Krishna River + 12,000 Acres of Forest Land on the opposite side + Pulichintala Dam on the Krishna River (you can spot this as a black bar across the river where it meets the mountains in the background)
Designed by award-winning Bangalore based architects, the masterplan at Alakananda gives you a massive & breath-taking waterfront experience with 150 acres of open spaces, including :
– Stunning 3 km long & 330 feet wide boulevard giving you sweeping panoramic views of the river on 2 sides!
– 48 acres for riverfront Buffer Zone
(to comply with Coastal Regulation Zone Rules)
– 40 acres for One-of-its-kind Botanical Gardens
– Common Areas & Amenities including :
Golf Driving Range & Putting Course
Private Boat Jetty for River Cruises
Senior Citizen Active Living Homes
Holistic Health & Wellness Center
Spiritual Hub with Temples + Ashram
Outdoor Sports & Adventure Zones
Horse Riding
and much much more!
Enjoy the convenience of "Plug-n-Play" Infrastructure with High-End Specifications :
Concealed & Underground Electrical, Water & Sewage Lines to all Plots
80 & 60 Ft Main Roads + 40 & 33 Ft Internal Road to all Plot
Avenue & Median Plantation with Exotic Trees
Shaded Footpaths with Lighting
and much more…
Read More about Features
Explore the Masterplan
Or continue to Chapter 4 : Plots Sizes & Villa Options + Pre-Launch Offer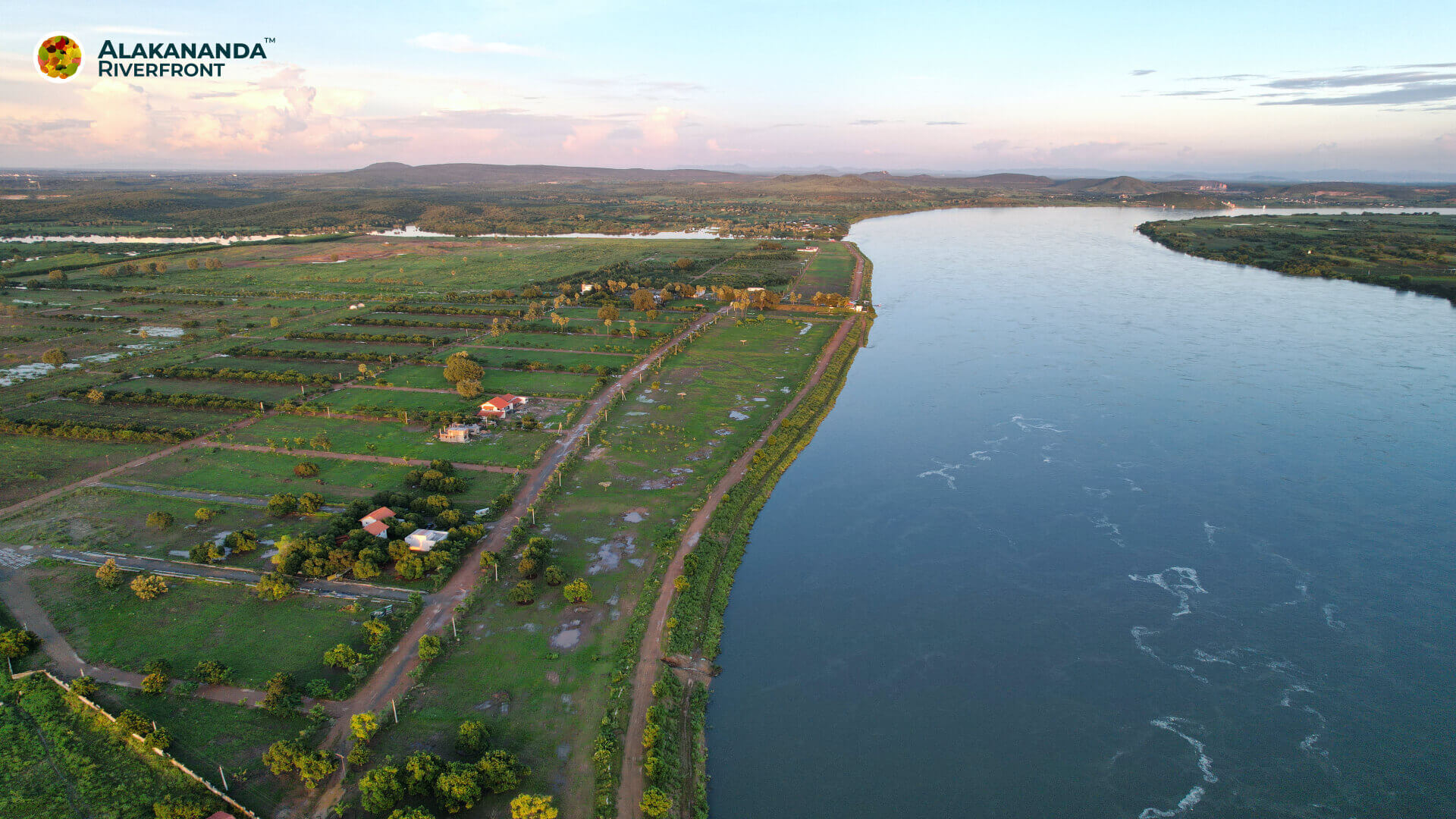 Drone Shot (Real Photo), showing Exotic Ambiance & rich green surroundings + Houses already built in Phase 1!
Plot Sizes

& Villa Options
Approved Open Villa

PLOTs

 with No Deadline for Construction
Immediate Registration upon Payment 
Multiple plot sizes ranging from 267 to 500 Square Yards (i.e. 2400 to 4500 Sft)
(1 Sq Yard = 9 Sq Feet)
Construct whenever you want, there is no deadline or compulsion!
Depending on the plot size, you can construct a villa of 1800 to 5500 Sft built-up area
(max allowed is Ground + 2 floors, apartments or commercial buildings are NOT allowed to maintain peaceful & serene ambiance of this layout)
Use one of our pre-made designs or design your own custom villa (you can use our in-house contractors & architects for easier, faster & smoother construction)
We do request residents to follow certain building codes & guidelines on styles, colors, patterns & textures etc. to ensure that the exotic ambiance & serenity of the community is maintained for the benefit of all investors & residents.
Avail the

Pre-Launch Price Today!
Grab the best plots of the layout at a lower price than public launch rate – giving you dual advantage!
Read More about Plot Options
Or continue to Chapter 5 : Current Project Status + Site Progress Photos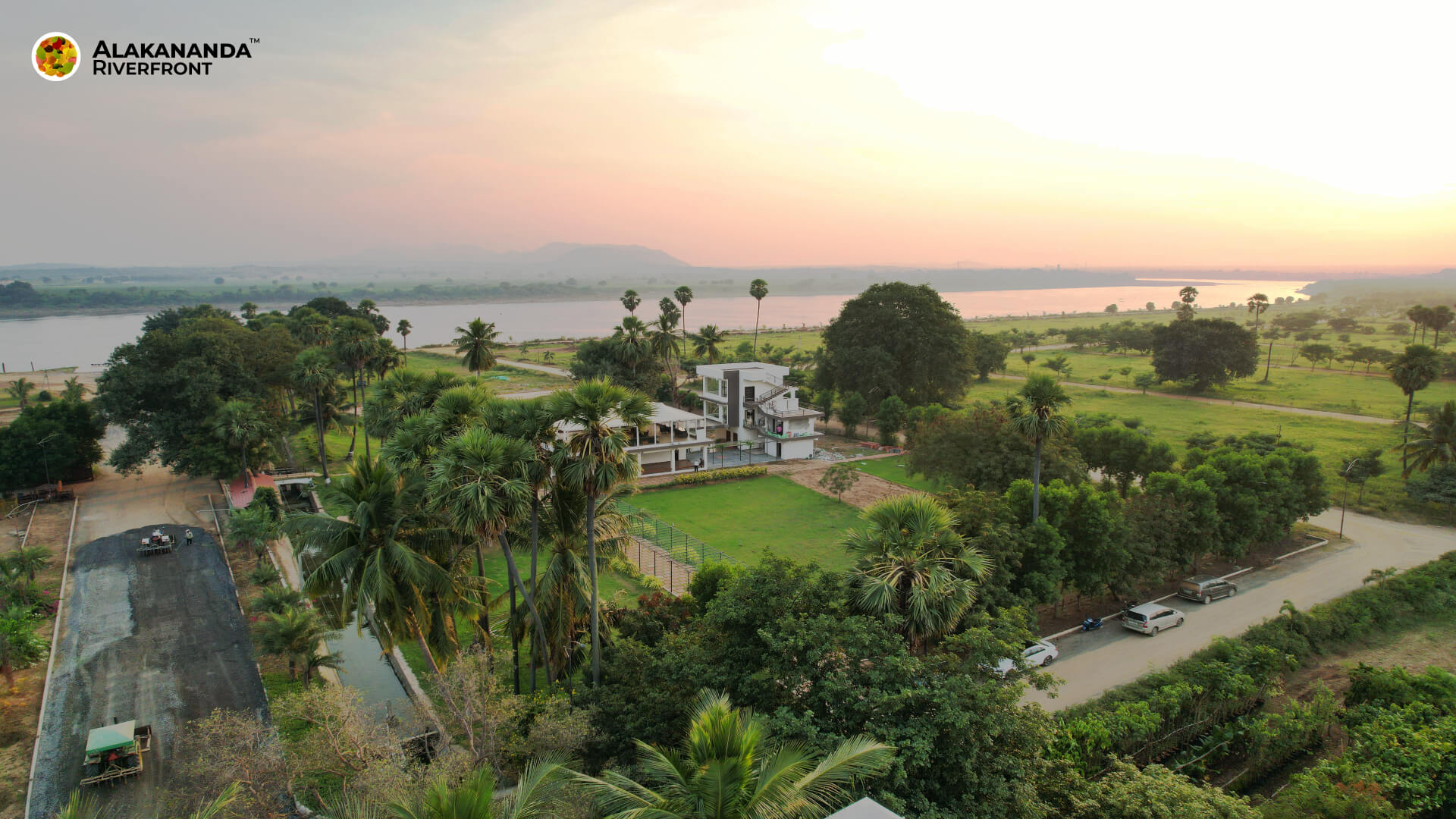 Drone Shot (Real Photo), showing the stunning views & lush green exotic surroundings of the Clubhouse (Phase 1) overlooking the Krishna River at Alakananda (finishing touches are being done and the kitchen & banquet / dining hall are already operational)
Current Status

& Photo Album
Major works of Phase 1 already completed…
All Approvals & Permissions Received
Work is in full swing and you can expect most of the basic infrastructure to be ready for you to comfortably start living full time in 12 to 14 months.
Compound Wall of entire Phase 1 is completed
Road formation is completed for entire Phase 1
Avenue Plantation completed for entire Phase 1
Sky Lounge at the Boat Jetty is almost completed
Plantation works of Botanical Gardens is Complete

Construction of 1st batch of homes already completed!

Decorative Fencing of entire riverfront boulevard completed
120+ Fully grown Date Palm Trees transplanted on the boulevard*

Riverfront Clubhouse

with Restaurant & Party Lawns is fully-functional…

Light Poles Installed

 across both 80 Ft & 60 Ft Main Roads in Phase 1
Triple-level Jogging, Cycling & Walking Tracks on RiverEdge completed*
Driveway & Pathways formed on the entire 3 Kms Boulevard / Bund Road
Drip-irrigation for common landscaped areas of entire Phase 1 completed
SGS Ashram has been completed demarcated & boundary wall constructed
1 Km Long Man-made Canal already constructed for irrigation of entire 310 Acres
and much more…
Photo Album of Site Works in Progress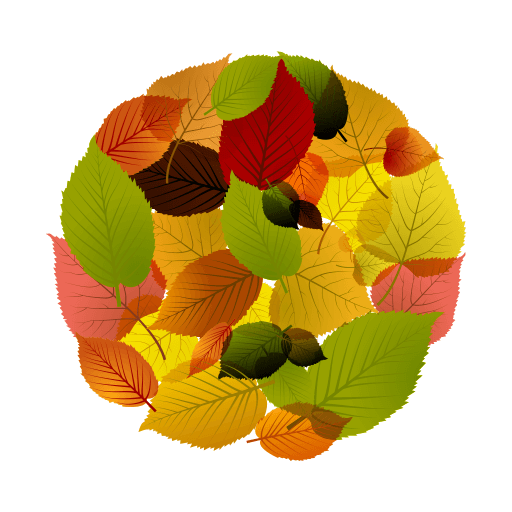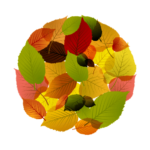 Be part of the best ever Gated Community of Andhra Pradesh & Telangana
Get the plot of your choice at the inaugural rate!
IMMEDIATE REGISTRATION
Construct whenever you want – no deadlines.
1st batch of homes already constructed & occupied!
Click Here to View Plots & Villas at Alakananda
Invest today at a discounted rate before we open bookings to the general public at a higher rate in the coming months!