Independent Marketing & Advertising Consultant
Hyderabad, India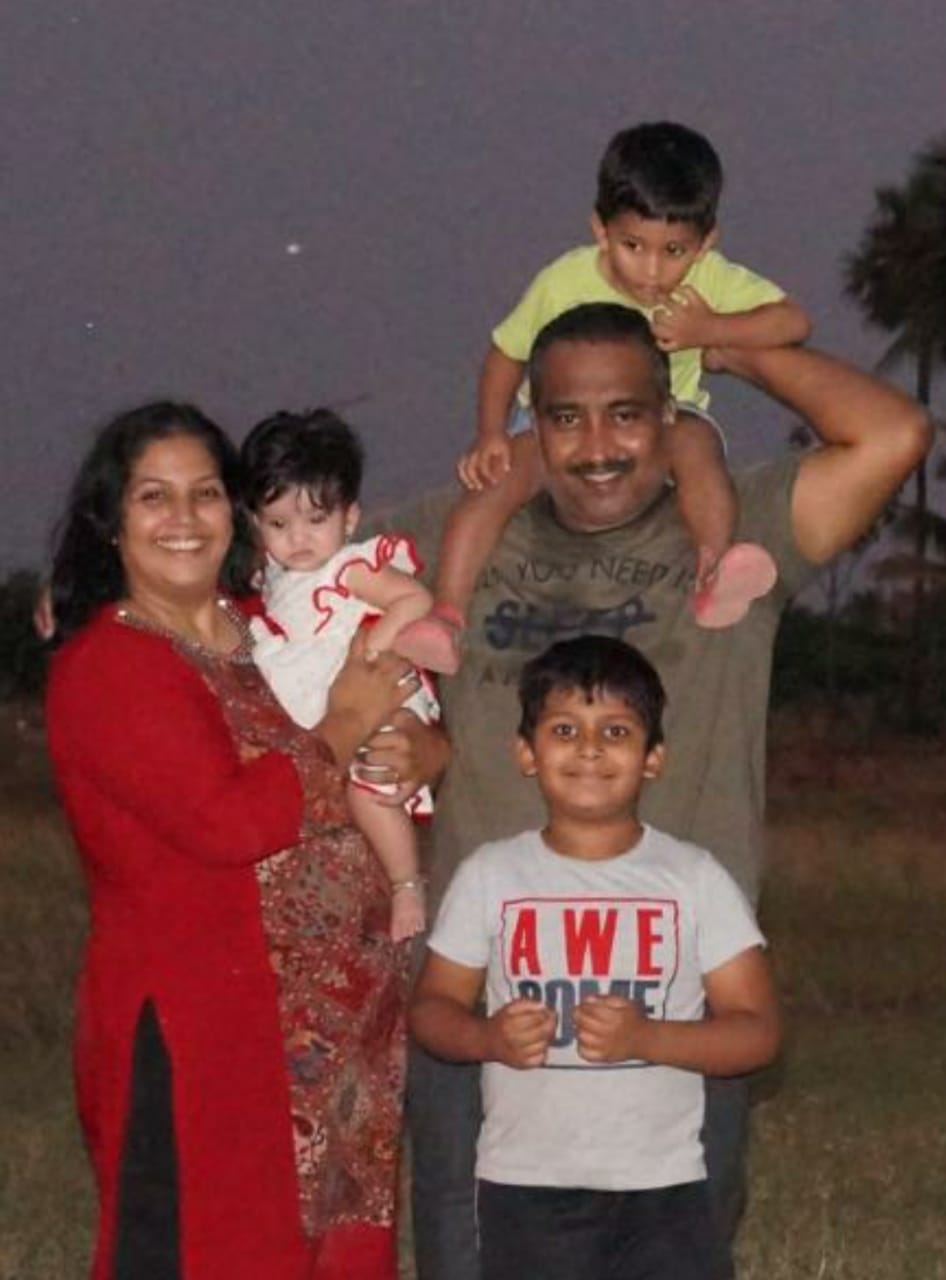 This photo is probably the first time where all five of us are in one frame!
This was taken while standing on our plot that we purchased, less than a month ago @ Alakananda Riverfront…
Its resort theme & ambiance, combined with just being 15 minutes-off the NH-65 and a smooth and easy 3 hours drive from Hyderabad were among the major attractions of investing here, as this is basically the closest riverfront experience for anyone living in Hyderabad!
I got to know about Alakananda through a relative of a close family friend who himself has invested in a plot here and after seeing their brochure and website, I was very impressed but also wanted to see to place myself before deciding.
The developer could organize a visit in their own vehicle but after seeing the road, I felt like driving myself as its very smooth and congestion-free journey and had food courts along the way at every 30 minute mark, making it very convenient to travel with families too.
What impressed me the most was that whatever was shown in the brochure and their website, was actually being implemented on the ground and that made me more confident in the promoter and their credibility on delivering as promised.
I made a decision to invest right then and there and was infact tempted to consider investing in 2 plots, one to keep and one to sell-off in a few years…
Post registering our plot, we were invited to spend a night there in the guesthouse but after seeing their clubhouse and the way they laid out beds on the first floor – basically covered on top but open on all 4 sides making it very breezy and pleasant – we ended up sleeping on cots on the 1st floor itself.
What surprised me and my family is that despite it being mid of March with summer season already in way, we never felt the need for a fan or AC, it was that pleasant and no mosquitoes at all despite it being next to a river with so much greenery etc which is definitely a rare thing.
Even the meals we enjoyed were prepared using organic produce from the in-house botanical gardens where they are growing some 20 varieties of fruits and vegetables.
My kids thoroughly enjoyed seeing the sunset over the Krishna river and sunrise the next morning over the Paleru river.
The experience was exotic and beautiful during the day and for a change, terrifyingly scary once the lights were off!
We were face to face with the raw reality of being far away from home and human contact with nothing but a clubhouse in pitch darkness that shielded us from the elements outside.
We could see the rivers and forest everytime there was a lightning strike but we felt very safe sleeping in the clubhouse. It was an unforgettable experience indeed…especially since it was the first vacation for all five of us!
Having experienced the entire project for an entire day with my family and having visited it twice already and since it comes recommended by a relative of a close family friend and since I've made a decent profit on rate appreciation within 1 month of having bought it (I'm aiming for 100 % appreciation in 3 – 5 years), I am more than happy to recommend this without any hesitation.
Infact I have already started sharing and recommending this to my close family & friends, as I want them as future neighbours!
Go Back to Main Testimonials Page
Invest today at a discounted rate before we open bookings to general public at a higher rate soon!