Director – Customer Success at OvalEdge
Hyderabad, India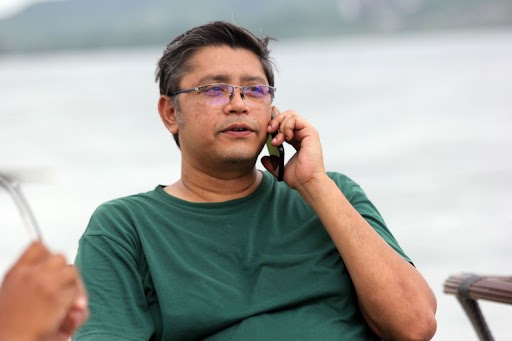 It has been 2 years that I invested in Alakananda and
looking at the rapid appreciation it has undergone, it reinforces how right my decision was
and I could not be more assured with the
continuous and visible progress in these 2 years
…
My decision to opt for such investment was with a long term vision – probably as my retirement home.
I take pride in being a part of such a unique location and the promoter Mr.Chowdary surely demonstrated his caliber to make it happen and his family have been very professional & warm in their dealing so far.
When I first visited Alakananda, 

I could picture and analyze the transformation it could go through

as a one-of-its kind riverfront gated community, and

as a bonus, is its close proximity to the upcoming Andhra capital – Amaravathi

which is another big advantage.
In March 2022, I stayed overnight in the Clubhouse guest house with my family and they could not think of any other resort close to Hyderabad that can match the experience here!
In fact I am planning many more trips / stays at the property and have referred this to most of my family, friends and extended family for them to take advantage of this multi-faceted project.
Go Back to Main Testimonials Page
Invest today at a discounted rate before we open bookings to general public at a higher rate soon!