Expert Consultant
Boston Consulting Group (BCG)
New York
Previously :
– Vice-President – Goldman Sachs
– Executive Director – J.P.Morgan
– Executive Director – UBS
– Director – Barclays Capital
LinkedIn Profile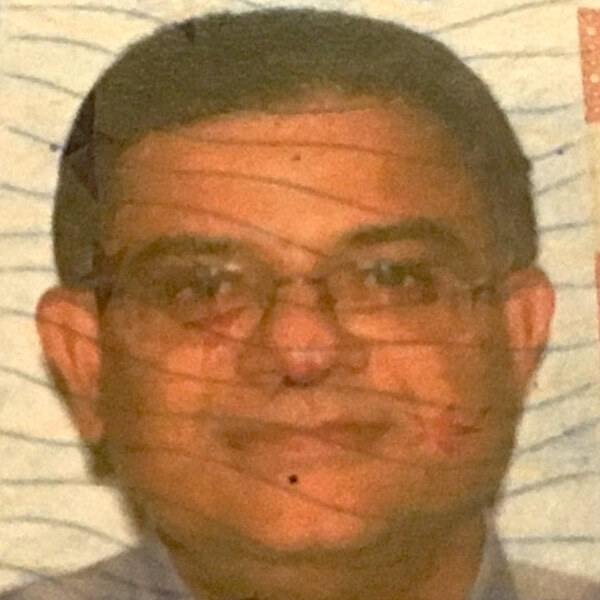 (I am not really a picture guy, so this passport photo is the best I could find!)
I invested in Alakananda for two reasons…
First, I love living near water and have owned a 10-acre lakefront home in Catskills, New York for the last 12 years. I've long looked for a similar waterfront (either a lake or river) project in South India but never came across anything similar or as attractive for investment.
Often, such places are not part of integrated projects with all amenities included and typically involve raw land parcels or standalone agricultural plots abutting rivers or lakes – which are not easy to acquire or maintain on your own.
The only other option is to consider beach houses (which are not suitable for everyday living) or to find individual homes on the backwaters of Kerala, etc.
However, Alakananda made it very easy for me to choose to invest in since it will have all amenities (when developed over the next 2 to 3 years) that one could want in settling down for retirement in India.
Plenty of lush green open space and the environment is oxygen-rich, what with all the landscaping and planting work that is already well in progress.
With rapid development already happening in and around the Vijayawada, Mangalagiri, Amaravati, etc. area and the plans for developing Krishna river into a National Waterway, connectivity to all major metros and access to high-quality services, entertainment, sports, etc. will never be a problem.
Second, I chose Alakananda also partly due to the reputation of G&C & Mr. Chowdary, whose pedigree and accomplishments in the commercial and residential real estate arena were very convincing to me from a project execution standpoint.
Both conceptualization and execution to standards are critical in such a large 300-acre development, especially in a lifestyle / resort project located on the banks of rivers.
What attracted me was the notion that I get to work with a qualified developer who is still boutique and can be worked with directly.
Further, the vision for the completed project conformed to international standards, something that I found to be far more integrated and complete than in a comparable investment prospect.
Over the last 4 years, I've also invested in other projects through G&C and I've found their engagement to be very proactive and forthright.
Both AVR and Divyendhu have been very engaged in helping me pick relevant sites for my own living and others for investment purposes.
When I last visited the project site during Dec 2019, I found that substantial development work has been completed and dredging work on the Krishna river was shortly anticipated.
Divyendhu gave me detailed situation updates about the regional governmental plans, and the knock-on prospects for the region and Alakananda project.
Personally, I think Alakananda will be a very unique integrated lifestyle project and one that should be a compelling investment for anyone who wants the peace, quiet, and the benefits of waterfront living while enjoying all the amenities one could wish for.
Alakananda is, to me, a great investment to make and getting in now is wisest since I anticipate property valuation to easily double from current levels in, say, 5 years.
Alakananda satisfies the golden real estate investing maxim in every way – it is about knowing where people will want to move to and buying in before they do!
If you haven't considered investing in Alakananda yet, I suggest that you do!
It is surely compelling in South India.
Go Back to Main Testimonials Page
Invest today at a discounted rate before we open bookings to general public at a higher rate soon!