Praveen PVSR
Assistant Vice-President (Finance), ABB
Bangalore
Invested in a Single Plot of 444 Sq Yards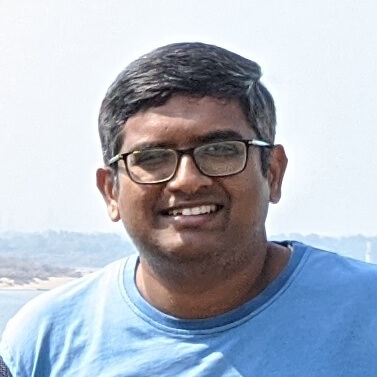 I recently visited Alakananda along with my mother in October 2019 – AFTER buying the plot even without seeing it in the 1st place!
Initially when I heard about it, I didn't understand the big deal or what is so special about it being a riverfront project.
But after visiting, I was amazed by the waterfront planning & ambiance and realized that I made the right choice of being part of this rare asset which I am not sure will again be replicated.
The positivity and scenic beauty of the place is really amazing, especially the area near the confluence of 2 rivers which by itself is a rare feature, that too for a residential community.
Since I traveled all the way from Bangalore ONLY to see Alakananda, I had enough time to visit the areas where the Amaravati Outer Ring Road and Inner Ring Road are going to come up and also the core capital.
This removed all my doubts and I was literally stunned to see the kind of development that has already happened inside Amaravati (I hope many more can realize the potential of Amaravati and its surroundings which are unfortunately being shown in poor light so far)
However, I was convinced that Alakananda is a one-of-its kind and has its own unique charm and its development has nothing to do with Amaravati growth story alone.
Irrespective of what happens in Amaravati, I feel people will surely flock to Alakananda as its impossible to find such waterfront ambiance anywhere else in Telangana for sure and most parts of Andhra too!
Lastly but also most importantly, for me and my friends in Hyderabad, this is very well connected by an excellent NH which makes traveling to and fro very easy and an enjoyable drive!
A plot in Hyderabad or Bangalore would lie idle, but a plot at Alakananda can be enjoyed.
I would highly recommend this, even to someone of my age (late 30s!) to look at this as a long term lifestyle asset that your family will be proud to own AND enjoy at the same time!
Go Back to Main Testimonials Page
Invest today at a discounted rate before we open bookings to general public at a higher rate soon!