Director, Pratibha Educational Institutions, Khammam
Former President, Private College Managements Association of Andhra Pradesh
Khammam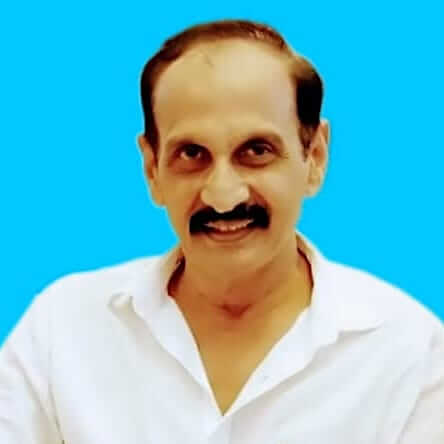 I first saw the profile of the project in my Facebook feed and was immediately fascinated and couldn't imagine that such a riverfront venture is possible anywhere in South India, let alone the state.
I immediately called the salesperson for details and landed up at the site 2 weeks later and when I visited, I was quite surprised because the development of the site was more than what the pictures showed and much more than what I expected!
A huge horticultural facility of 8000 trees of all varieties was already under development in the middle of the venture, close to the riverfront and what is surprising is the very artistic plantation of all saplings, which were completed planted and growing!
The sincerity of the promoters is evident at every step and their part of the work is almost complete even before selling any plots of phase 1 – which is what gave me lot of confidence and helped me decide to invest on the spot.
I confirmed the purchase on the spot and got registration also done within a week without any trouble on my part and without even visiting the registrar office (due to the presenter format of registration where their team member himself finished registration on my behalf as I did not want to travel during covid times).
I expect to construct a home and live a serene, blissful organic life in due course beside the flowing river and surely recommend this to anyone without hesitation.
Go Back to Main Testimonials Page
Invest today at a discounted rate before we open bookings to general public at a higher rate soon!