Owner of an Industrial Water Storage Solutions Company
(Manufacturing & Trading)
Hyderabad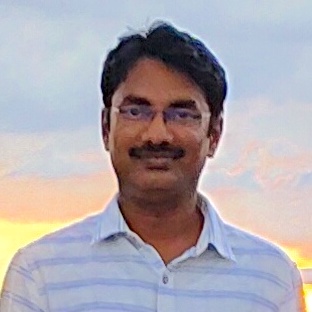 I was never aware of G&C Global or Alakananda RiverFront until one of my uncles from Vijayawada recommended me to attend their Investor's Meet / Seminar @ Hyderabad in December 2019 and that is where I got to know about this project…
The way their founder Mr.Chowdary elaborated the current real estate scenario of Telangana & Andhra Pradesh was astonishing and gave me a lot of insight that I was not aware of previously.
I did not have any plans to invest in any kind of real estate and had attended the seminar just out of curiosity…
But after seeing their presentation on Alakananda venture, I felt it may be worth seeing the site and witness the developments & riverfront ambiance.
A couple of days later, their team organized a site visit and on reaching the site, what I saw was way better than what was shown / projected at the seminar!
The lush green 310 acres with 3 kms river frontage, clubhouse, viewing decks, botanical garden & golf course under development, the location – everything was mesmerizing & I instantly made-up my mind to live my peaceful retired life @ Alakananda Riverfront!
And so without any further thoughts and without even consulting my family, I booked a favourite North-East corner plot right then & there on the spot…
After a few days, one of my cousins got to know what I invested and out of curiosity, he too visited the site and was equally impressed and purchased a 500 square yards plot on the spot too.
I was later invited by the Alakananda team to attend a private get together for a select group of investors which I attended with my family & kids…
This was the 1st time they saw the site and were really astonished by the ambiance & felt happy that I had made a good decision!
The way things have developed over time – within a few months of my investment – and the passion and vision of the promoter Mr.Chowdary, I am sure this will be a happening destination…
I strongly recommend anyone to look at Alakananda, especially for those looking for a holiday home or weekend destination close to Hyderabad & Vijayawada and also the perfect spot to enjoy a peaceful retired life!
Go Back to Main Testimonials Page
Invest today at a discounted rate before we open bookings to general public at a higher rate soon!