Engineering Manager – RedPine Signals
A Leading Manufacturer of Wireless Semiconductor Chips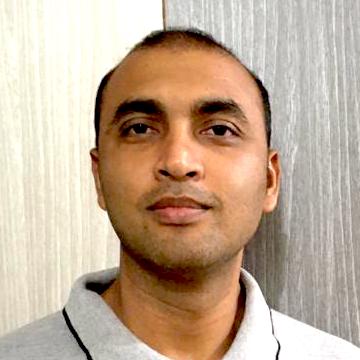 I visited Alakananda during Feb 2020 when my neighbor & good friends Raj and Smitha – who had already invested in this project a couple of months ago – invited me and my wife to go along with them to a Weekend Party being organized at the riverfront clubhouse at Alakananda.
It was a nice long drive and when we reached the project, we were surprised at the massive size of the project and moreover, the amount of work that was already finished…
We also got to spend personal time with the Founder of the project Mr.Chowdary and got impressed with his vision and passion to develop this into a landmark not just for Andhra & Telangana but for the whole of south India as well!
And based on their story and the work we saw at site and the stunning ambiance, me and my wife decided to invest in a 275 Sq Yards plot and could luckily get it right next to our friend Raj's plot.
Getting a riverside plot like this is almost impossible in India as it is very difficult to get land like this, that too close to Hyderabad!
The biggest beauty of this venture is that it is right at the meeting point of 2 rivers Krishna and Paleru and is the perfect vacation spot for relaxation as you have direct & undisturbed views of 2 rivers with lots of greenery and plantation all around…
Lastly, what impressed us and gave us confidence in the project compared to other builders is that the team at Alakananda do what they tell us they will do – whatever we saw in the brochure, was visible on the site and hence we were confident that they will deliver what they promised on their website, brochure etc.
We are very happy to have found this project and have no hesitation in recommending this to anyone as an excellent long term investment AND something you can enjoy yourself with your family as a rare holiday home, very close to Hyderabad!
Go Back to Main Testimonials Page
Invest today at a discounted rate before we open bookings to general public at a higher rate soon!