Senior Technical Lead @ CES Ltd
Hyderabad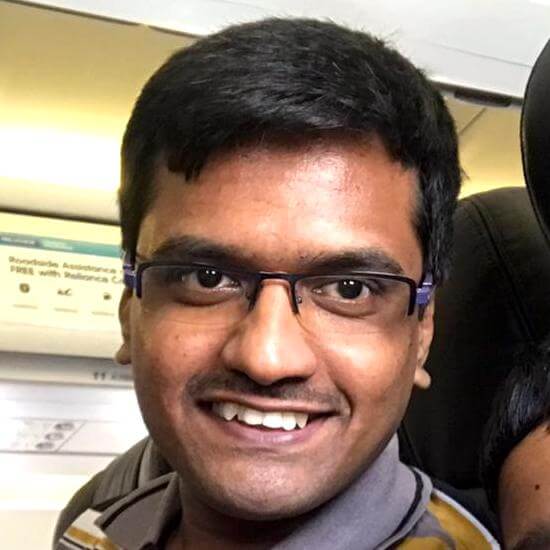 When I planned for buying a plot, I was very confused and had visited numerous projects in Hyderabad and none of it made me happy or excited.
While searching for more options, I got to know about Alakananda through one of my family friends and ended up visiting the project in Feb of 2021.
Before visiting, I didn't have any expectations and thought this is also just like any other project as what I saw in Hyderabad so far.
But after my visit, my opinion changed completely as I realised this is a unique project and also met their Chairman at the site and observed his vision on the future development of the project.
I was very much impressed with the fact that many of the things they mentioned are already implemented as per the founder's vision and he always thinks about how best they can deliver to customers.
I can say that I have never seen such a beautiful location and was very much impressed with the surroundings and beautification at the site.
This is such a calm and peaceful area it is!
I purchased a plot thinking I will build a weekend home to spend good time with my family on long weekends as well as on special days and holidays as its just a short and easy drive from Hyderabad and road is also very good.
I am recommending this to my family and friends just not only for location advantage but also for customers friendly management.
Unlike other real estate companies, the chairman and management at Alakananda always focus on customer satisfaction.
I thought there would be a big process to buy a plot, but G&C & Alakananda team made that process a cakewalk for me – I never struggled or felt tension about the plot registration process because of their timely updates and handling of entire process.
I recommend to the people that Alakananda is good for multiple things – both as an investment + as a Holiday home – especially for those living in Hyderabad + the best option as a retirement home.
I feel I can always buy a plot or apartment in Hyderabad anytime in the next 20 or 30 years as there are so many options and so much land is there and people will keep on building new apartments and layouts.
But Alakananda Riverfront is one of its kind as nowhere you can get such big land in a single place next to a major river and that too with 2 rivers on 2 sides…
So go for it without a second doubt!
Go Back to Main Testimonials Page
Invest today at a discounted rate before we open bookings to general public at a higher rate soon!