Privacy Policy &
Legal Disclaimer
Privacy Policy
This Privacy Policy provides you with details about the manner in which your data is collected, stored and used by us. You are advised to read this Privacy Policy carefully and agree to the terms of this Privacy Policy if you continue viewing this website.
General
This privacy statement is applicable to this website and any physical / printed or electronic brochures or mails regardless of whether you use a computer, mobile phone, tablet, or television or any other media or computer resource to access our Services. It is important that you read the Privacy Policy carefully because whenever you use our website/applications, your Personal Data will be processed (if at all) in accordance with this policy.
Your Consent
By using our site, you consent to our privacy policy and hereby agree with and consent to the collection and processing of your personal information as described in this Privacy Policy including :
collecting, using, or processing your Personal Data, including sensitive Personal Data, in certain ways or sharing the your Personal Data with any third party (sensitive Personal Data is data revealing an your racial or ethnic origin, political opinions, religious or philosophical beliefs, trade union membership, genetic data, biometric data, data concerning health or data concerning sex life or sexual orientation);
transferring your Personal Data outside of your country of residence;
using or placing web cookies on your computer or other electronic devices.
Personal Data and its collection
Personal Data, means and includes, any data relating to identified or identifiable living person ('data subject' here in referred as you/your') including but not limited to, name, address, mailing address, telephone number, email ID and any other information that may have been voluntarily provided by you.
Information Collected when you use our Website
We collect information about you or your usage to provide better services to all of our users. When you use the contact us section or enquiry forms to reach out to us or give feedback through or give a Testimonial, we will ask for Personal Data such as Name, Email ID and Contact number. We may collect your data through campaigns and publicly available sources and we may collect the below information, but not limited to :
 – Name
 – Email ID
 – Country/City
 – Mobile Number
We do not collect Personal Data about individuals except when such individuals specifically provide such data on a voluntary basis. Upon such voluntary disclosure of Personal Data, we may further verify, collate or receive data about you from publicly and commercially available sources (as permitted by law), which we may combine with other data we receive from you. We may also receive data about you from third-party social networking services if you are already connected with those services.
Lawful Basis of Processing
We may process your data because:
• We have a contract with you
• You would have given us express permission to do so
• We must have provided services to you after you have purchased something from us
• We must have provided services to you because you have availed for one of our offers
• To comply with the law.
Use of Personal Data
We use Personal Data to provide you with solutions you explicitly requested for, to resolve disputes, troubleshoot concerns, help promote safe services, assess your interest in our services, inform you about offers, products, services, updates, customize your experience, detect and protect us against errors, fraud and other criminal activity, enforce our terms and conditions, etc. We may also use your Personal Data to send you offers regarding various services/facilities which we or our group companies may, from time to time, launch.
We may occasionally ask you to complete optional online surveys. These surveys may ask you for contact information and demographic information (like zip code, age, gender, etc.). We use this data to customize your experience at Shree Estates. Since the surveys will be optional, any Personal Data you provide will be voluntarily given by you. All such data shall be transmitted and stored by us in an encrypted manner in accordance with all applicable laws to ensure the secrecy and confidentiality of the Personal Data and such Personal Data shall not be shared or used except as contemplated herein.
Cookies and Other Tracking Technologies
Some of our Web pages utilize "cookies" and other tracking technologies. A "cookie" is a small text file that may be used, for example, to collect data about Web site activity. Some cookies and other technologies may serve to recall Personal Data previously indicated by a Web user. Most browsers allow you to control cookies, including whether or not to accept them and how to remove them.
You may set most browsers to notify you if you receive a cookie, or you may choose to block cookies with your browser. Tracking technologies may record information such as Internet domain and host names; Internet protocol (IP) addresses; browser software and operating system types; clickstream patterns; and dates and times that our site/application is accessed. Our use of cookies and other tracking technologies allows us to improve our website/applications and your Web experience. We may also analyse data that does not contain Personal Data for trends and statistics.
Information Sharing and Disclosure
We restrict access to your Personal Data to employees who we believe reasonably need to know that data in order to fulfil their jobs to provide, operate, develop, or improve our products or services.
Shree Estates does not rent, sell, or share Personal Data about you with other people or non-affiliated companies except:
a) to provide products or services you've requested,
b) when we have your permission,
c) or under the following circumstances:
We provide the data to trusted partners who work on behalf of or with Shree Estates under confidentiality agreements. These companies may use your Personal Data to help Shree Estates communicate with you about offers from Shree Estates and our marketing partners. However, these companies do not have any independent right to share this data
We may disclose your Personal Data to agents or contractors of Shree Estates and/or its group companies/affiliates to enable processing of transactions or communications with you "on need" basis. Your aforesaid information may be further used for assessment and analysis of our market, customers, products, and services and to understand the way people use our Services so that we can improve them and develop new products and services. However, it shall be on the basis that the agents are required to keep the information confidential and will not use the information for any other purpose other than to carry out the services they are performing for Shree Estates and/or its group companies/affiliates. We may share your Personal Data with G&C group and/or its affiliates for providing details on latest offers from our other entities
Consent to International Transfer of Data
When you use or participate in any of our Services and/or provide us your details, your data may be transferred outside India for processing consistent with this Privacy Policy. Please note that the data protection laws of countries to which your data may be transferred will be at least same level as that of India.
Third-Party Links and Content on Services
Our Services may link to third-party websites/applications and services that are outside our control. Further, Shree Estates, its group companies, its affiliates, and their directors and employees ("Shree Estates Group") accept no liability and will not be liable for any loss or damage arising directly or indirectly (including special, incidental or consequential, punitive, or exemplary loss, damage or expenses) from your use of any application or any site or inability to use by any party, howsoever arising, and including any loss, damage or expense arising from, but not limited to, any defect, error, omission, interruption, imperfection, fault, mistake or inaccuracy with any online application, its Contents (material, information, data, money market movements, news items, etc.) or associated services, or due to unavailability of any application or any part thereof or any Contents or associated services even if Shree Estates Group are advised of the possibility of such damages, losses or expenses.
Data Retention
Your Personal Data processed by Shree Estates are kept in a form which permits your identification for no longer than is necessary for the purposes for which the Personal Data are processed in line with legal, regulatory, contractual or statutory obligations as applicable. At the expiry of such periods, your Personal Data will be deleted or archived to comply with legal/contractual retention obligations or in accordance with applicable statutory limitation periods.
Security and Confidentiality
Shree Estates makes sure at all times to implement reasonable security practices and procedures (such as managerial, operational, physical and technical) for the purpose of protection and safeguarding of your Personal Data as the same is of vital importance to Shree Estates. At Shree Estates, we are strongly committed to protecting the personal and financial information that you submit to us.
Shree Estates shall ensure to safeguard the security and confidentiality of any data you share with us. Any of your personally identifiable data obtained by us shall not be used or shared other than for the purposes to which you consent. However, despite our utmost efforts to protect your Personal Data, Shree Estates cannot warrant the security of any data you transmit to us through our online services/ applications. By accepting this Privacy Policy, you accept that such transmission of your Personal Data is done at your own risk.
Lastly, you are requested to help us protect your data privacy by maintaining the secrecy of the username and password you use for any of our Services.
Social media
Shree Estates operates channels, pages and accounts on some social media sites to inform, assist and engage with customers. Shree Estates monitors and records comments and posts made on these channels about Shree Estates in order to improve its products and services.
Please note that you must not communicate to Shree Estates through such social media sites the following information:
– sensitive Personal Data including (i) special categories of Personal Data meaning any information revealing racial or ethnic origin, political opinions, religious or philosophical beliefs, or trade union membership, and the processing of genetic data, biometric data for the purpose of uniquely identifying a natural person, data concerning health or data concerning a natural person's sex life or sexual orientation and (ii) other sensitive Personal Data such as criminal convictions and offences and national identification number ;
– Excessive, inappropriate, offensive or insulting information towards individuals.
Shree Estates is not responsible for any information posted on those sites other than the information posted by its employees on its behalf. Shree Estates is only responsible for its own use of the Personal Data received through such sites
Minors
We do not intentionally collect information from individuals under the age of 13. The Website is not directed to individuals under the age of 13 and we request that these individuals not provide personal information through this Website.
Retention Period
We retain your personal information for the period necessary to fulfill the purposes outlined in this Privacy Policy, unless a longer retention period is required or allowed by law or to otherwise fulfill a legal obligation.
Links to Third-Party Websites
This Website may contain advertising or other links to third-party websites. Shree Estates does not control these third-party websites or their information collection practices. Shree Estates will not be responsible for the activities of these third parties. We encourage you to be aware of when you leave the Website and to read the privacy statements of any third-party website.
Disclaimer
Shree Estates shall not be liable for any loss or damage sustained by reason of any disclosure (inadvertent or otherwise) of any information concerning the user's account nor for any error, omission or inaccuracy with respect to any information so disclosed and used whether or not in pursuance of a legal process or otherwise.
No contractual obligation
Please note that this Privacy Policy does not create any contractual or other legal rights in or on behalf of any party, nor is it intended to do so.
Intellectual Property Rights
Please note that Shree Estates retains all rights (including copyrights, trademarks, patents as well as any other intellectual property right) in relation to all data provided on or via this web site/applications (including all texts, graphics and logos).
Changes to this Privacy Policy
Shree Estates reserves the right to change or update this Privacy Policy or any other of our policies/practices at any time without giving any prior notification; hence, you are requested to review the Privacy Policy periodically, to make sure that you are aware of any such changes. This Privacy Policy shall apply uniformly to Shree Estates website and Shree Estates applications or any other media used by Shree Estates for its Services. Any changes or updates will be effective immediately upon posting the same on our web site.
Data Privacy Issues and Whom to Contact
If you have any questions, comments or concerns about this Privacy Policy or about how we handle your Personal Data, please get in touch with us at office@gcglobal.in
Legal Disclaimer
Specifications and amenities mentioned in this website are only representational and informative and the Developer/Promoter reserves rights to make additions, deletions, alterations or amendments as and when it deem fit and proper, without any prior notice.
Information, images and visuals, drawings plans or sketches shown in this websites are only an architect's impression unless otherwise mentioned and are only indicative of the envisaged developments and the same are subject to approvals from local authorities.
No representation or warranty is made or intended as to the accuracy or completeness of information and no commitments are being given under this website as to it's suitability or adequacy for any purpose or otherwise howsoever. The views shown in the picture may vary over period of time and does not guarantee the same.
All dimensions mentioned in the drawings may vary/differ due to construction contingencies and site conditions. Actual product/ development and any other aspect may differ from what is portrayed herein. All layouts, plans, specifications, dimensions, designs, measurements and locations are indicative and not to scale and are subject to change as may be decided by the company or competent authority. Revision, alteration, modification, addition, deletion, substitution or recast, if any, may be necessary during construction.
Interior designing used in the flat/unit plan and images are only for representation purpose. The picture of the proposed Residential Flat/Unit and all furniture's, fixtures, items, electronic goods, amenities, landscaping, accessories etc. specified therein are only for the purpose of show casing the Residential Flat/Unit and the Developer is not liable / required to provide any furniture, items, electronic goods amenities, accessories etc. as displayed in the pictures. The Recreational Facilities and amenities will form a part of Developer/Promoter's retained area and will not form a part of common amenities and facilities.
All intending purchaser/s are bound to inspect all plans and approvals and visit project site and apprise themselves of all plans and approvals and other relevant information and nothing in this website is intended to substitute to the intending purchaser the actual plans and approvals obtained from time to time.
The relationship between the Developer and the actual customers will be governed strictly by the agreements to be executed from time to time and not on the terms of this website. All details and prices quoted are indicative and have been calculated on basic rate.
This website is merely conceptual and is not a legal document. It cannot be treated as a part of the final purchase agreement/s that may be executed from time to time. The Developer reserves the right to change, amend, modify the contents of the brochure and architectural specifications during development stages. The Developer/Management holds no responsibility for its accuracy and shall not be liable to any intending purchaser or any one for the changes/ alterations/ improvements so made.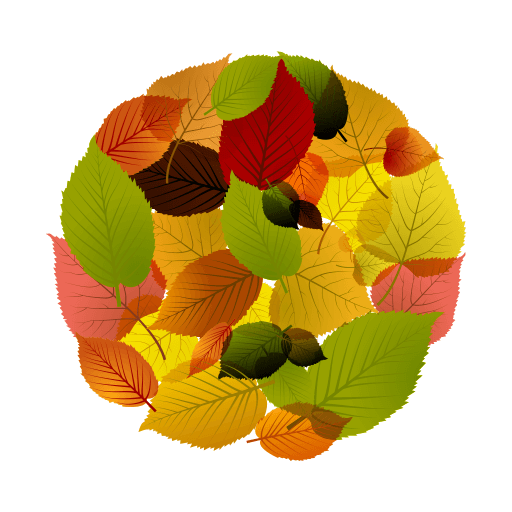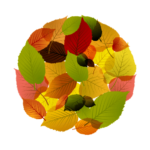 Be part of the best ever Gated Community of Andhra Pradesh & Telangana!
Pre-Launch Now Open
Get the plot of your choice at inaugural rate!
IMMEDIATE REGISTRATION
Construct whenever you want (no deadlines)
1st batch of homes already under construction!
Click Here to View Plots & Villas at Alakananda
Invest today at a discounted rate before we open bookings to the general public at a higher rate in the coming months!